Board Members
Suja S. Amir, Chair
Suja S. Amir has a background in management, health policy, fiscal and forensic analyses, and general nonprofit consulting. She has years of experience in the nonprofit sector and in local government. She holds a B.S in Psychology and a Master of Public Administration from Virginia Commonwealth University. She is a founding board member of Asian Latino Solidarity Alliance of Central Virginia and has served on many Boards, including Virginia School Readiness Committee; Virginia Complete Count Commission, Virginia Asian Advisory Board; and and Advisory Board Member of Practicing Physicians of America.
Justin Lo, Vice Chair
Justin Lo was appointed to the VAAB in 2019 for a four-year term. He serves as Vice Chair of the Board and Civic Engagement Committee Chair.
Justin joined the Virginia State Corporation Commission, an independent agency of the Commonwealth of Virginia, in 2018. As Senior Counsel in the Office of General Counsel, he represents the Commission's Division of Securities and Retail Franchising, Bureau of Insurance, and Office of the Clerk in litigation.
Prior to this, from 2011 to 2018, Justin worked as a litigator in private practice at two New York law firms, Sullivan & Cromwell LLP and Spears & Imes LLP. His practice focused primarily on securities and antitrust litigation and white collar criminal defense.
He also clerked on the United States District Court for the Eastern District of New York for Judge Pamela Chen, the first openly-gay Asian American judge on the federal bench.
Justin holds a B.A., cum laude, and J.D. from Yale University.
In addition to being a lawyer, Justin is the restaurant critic for the Richmond Times-Dispatch. He also sits on the board of Equality Virginia Advocates.
Justin and his husband Luke, a law professor at the University of Richmond, live in Richmond's Church Hill neighborhood, with their corgis Kensington and Buckingham.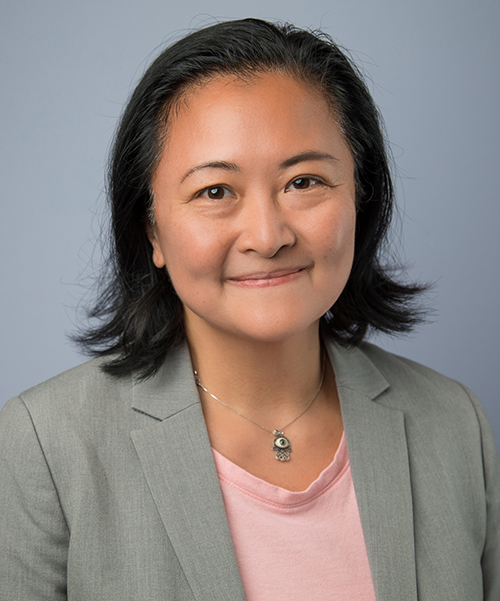 Dr. Nina Ha, Secretary
Nina has a Ph.D. in English from the University of Massachusetts Amherst, an M.A. in Asian American Studies from the University of California, Los Angeles, and a B.A. from Smith College. Her academic expertise is in Vietnamese and diasporic literature, Asian American Studies, Ethnic American Studies, Women's and Gender Studies, and Global/Transnational Studies.
Through her initiative, the U.S. Department of Education designated Virginia Tech as an Asian American Native American Pacific Islander Serving Institution (AANAPISI: See https://www2.ed.gov/programs/aanapi/index.html), which is the first for an institution in Southwest Virginia.
While Nina resides in Virginia's New River Valley, she was raised in Massachusetts and has lived in California, Ohio, and Nebraska. Additionally, she has traveled to Canada, Mexico, Hong Kong, Beijing, Iceland, and Barcelona, Spain, and hopes to venture to other places in the future.
Dr. Melody Agbisit, PhD, LPC-R, NCC, ACS
Inspired by kindness, Dr. Melody Agbisit, PhD, LPC-R, NCC, ACS is a counselor, educator, and social entrepreneur with over 20 years of experience in the counseling and human services field. She received her PhD in Counselor Education and Supervision from Old Dominion University and believes in empowering not only her students, but also the communities which she serves. She founded MeloMahalo Wellness with her mission to teach positive thinking and self-awareness to leaders of all disciplines around the world and to make mental wellness accessible in the workplace. Melody is also passionate about empowering Asian Americans both locally and abroad and sharing her Filipino American culture. An international leadership fellow alumna at the East West Center, Melody also founded a Filipino American Magazine, Halo Halo Na!, which celebrates Filipino Americans from Hampton Roads, and ReRooted Pilipinas, a cultural immersion tour with cultural, educational, personal development, and community service components.
For self-care, Melody enjoys exploring different cultures and landscapes, relaxing with friends and family, writing poetry, and cooking. She recently started worm farm with European nightcrawlers in an effort to save the world from food waste.
Laura Beldin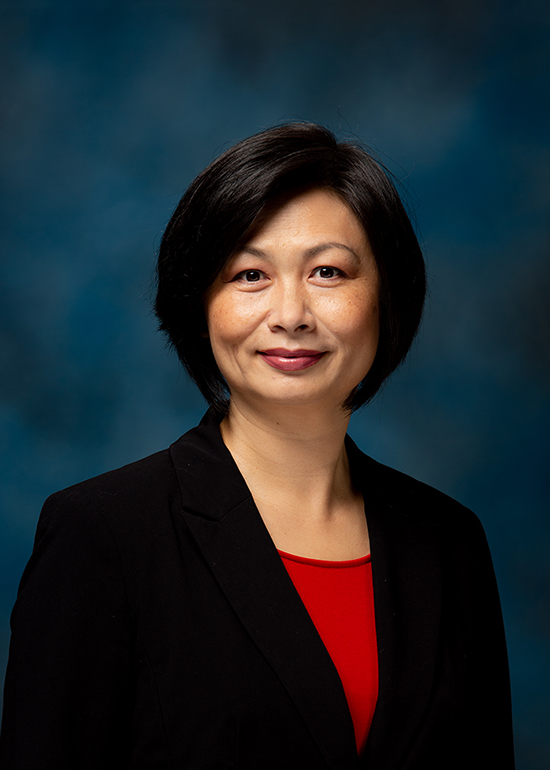 Laura Beldin is a Senior Vice President and Private Client Advisor at Bank of America Private Bank. Since joining the firm in August 2002, Laura has been providing services and customized advice and guidance to clients with complex financial needs. She provides such services in regards to credit, banking, investments and trust and wealth transfer. As well as philanthropic and special assets management and financial and succession planning.

Prior to joining Bank of America Private Bank (formerly U.S. Trust), Laura spent five years as a District Sales Manager for S.A.S. International Trade Company, where she was responsible for overseeing product sales and helping the company expand in China.

Laura received her Certified Trust and Financial Advisor (CTFA) designation which is sponsored by the ABA Institute of Certified Bankers in 2014.
Lisa Chen
Lisa Chen was appointed to the Virginia Asian Advisory Board in 2021 for a four-year term.
As the proud daughter of Peter and Nancy Chen, she has had over twenty-five years in education (ten of which were teaching and an additional fifteen as a building-level and district-level administrator) in Massachusetts and Virginia. Presently, she serves as the Director of Virtual Academy and Middle School Education at Louisa County Public Schools, where she has had the opportunity to create the first virtual academy from the ground up. She presently teaches as an adjunct professor at Longwood University. As a member of the Virginia Asian Advisory Board, she looks forward to working together and ensuring that all voices and opinions are brought forth to the table. Her greatest passion is to help others learn and grow.
Paul Chhabra
Rajput Indian Cuisine was established in Dec. 1999 by Paul Chhabra in Hampton Virginia with the motto of providing a comfortable, Indian heritage inspires atmosphere and authentic home style cooking. Chhabra first gained experience in the Indian Restaurant business while living in Long Island, New York. When Chhabra moved to Virginia in 1992, he opened Nawab Indian Cuisine in Norfolk, VA with a partner. After a few years he decided to go back to India to stay with his family and gain more experience in restaurant industry and branch out his own. so came back in 1999 and opened RAJPUT, is federally trade mark registered in USA. Paul Chhabra wishes to spread Indian Cuisine awareness to the areas where people still are not much aware of Indian healthy culinary and are in impression that Indian Food is hot & spicy. Paul Chhabra always believe in give back and supported local charities or others by participating in fundraising events organized by Peninsula Foodbank of the Virgina, March Of Dimes, FoodBank of Southern Virginia, Easter Virginia Medical Centre, Virginia Zoo To Do, World Affairs Council, Norfolk Botanical Garden, Virgina Beach City Public Schools, Norfolk City Public Schools, Norfolk Christian Schools, Suffolk City Public Schools, Tidewater Nutrition Council, Virginia Air & Space Center, SPCA Norfolk, Elizabeth City State University, United Nations International Day of Peace (Hampton Roads), Annual Norfolk Teen Cultural Fest, Norfolk Chamber Consort, Virginia Aquarium & Marine Science Center, Temple Beth El and so on. Chhabra is supporting local community since 2001, averaging 4 to 5 fundraising event participations every year. Almost participated around 100 fundraising events since 2000.
Rowena Finn
Rowena Federico Finn was appointed to the Virginia Asian Advisory Board in 2021 for a four-year term.
Rowena (Ro) is a professional watercolor artist whose award-winning paintings have been exhibited in regional, statewide, and national juried competitions. She is active in the local arts community, advocating for the importance of art education, the arts, and the artists behind the work. Rowena teaches art workshops throughout Southeastern Virginia, including the Chrysler Museum, the Virginia Beach Art Center, and the Barrier Island Center. She is also an instructor at the Governor's School for the Arts and Tidewater Community College, both in Norfolk.
Rowena is president of the Chesapeake Bay Watercolorists, a member of the Virginia Watercolor Society, where she serves on the Creasy/Johnson grant and scholarship committee, a contributing writer for the Portrait Society of America's Cecilia Beaux Literary Committee, and a founding member of the FilipinX Collective.
Born in Portsmouth and raised in Virginia Beach, Rowena's father emigrated from the Philippines to the United States, serving in the U.S. Navy for over twenty years, and both her Philippine-native parents gained U.S. citizenship when she was still a small child. She holds a Bachelors of Fine Art from James Madison University and resides in Virginia Beach with her husband and three school-age children.
Thomas Okuda Fitzpatrick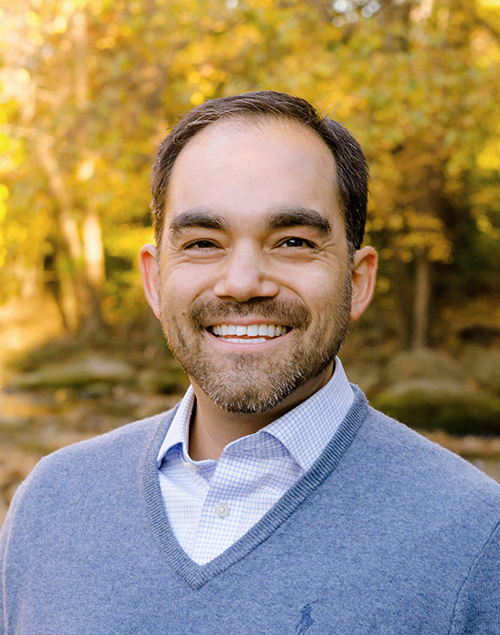 Thomas Okuda Fitzpatrick currently serves as the Division Director for Program and Services at the Virginia Department of Criminal Justice Services and oversees the department's victim services efforts, pretrial and local probation programs, mental health and substance addiction responses, gun violence intervention programs, and juvenile justice and child welfare initiatives.
He previously worked for the City of Richmond as the Chief Deputy Director at the Department of Social Services and as a Deputy Director at the Department of Justice Services.
Over the past several years Tom has been involved with the Asian Pacific American Bar Association and Virginia Center for Inclusive Communities, and served on the boards of Housing Opportunities Made Equal of Virginia (HOME) and the American Civil Liberties Union (ACLU) of Virginia. Tom received both his undergraduate and law degrees from the College of William and Mary and is a graduate of the Virginia Executive Institute, Sorensen Institute for Political Leadership, and Leadership Metro Richmond.
Tom and his wife Gretchen Garber are proud parents to two very rambunctious yet loving boys.
Razi Hashmi
Razi Hashmi is a foreign affairs officer and advisor on South Asia in the Office of International Religious Freedom at the U.S. Department of State.
He most recently served as congressional advisor to the Assistant Secretary of State for the Bureau of International Narcotics and Law Enforcement Affairs (INL). He previously served as a Washington-based foreign affairs officer on INL counternarcotics and rule of law programs in Afghanistan. He started his federal career in 2013 as a Presidential Management Fellow (PMF) at the Federal Emergency Management Agency (FEMA) in the U.S. Department of Homeland Security (DHS) where he worked on public affairs, congressional testimony in former DHS Secretary Jeh Johnson's office, and innovation and emergency management policies.
Razi currently serves on the Virginia Complete Count Commission for the 2020 Census and Virginia Asian Advisory Board. He has also previously worked in the U.S. Congress, local government, political campaigns, and non-profit management.
Razi is a Term Member with the Council on Foreign Relations (CFR). He is also a 2019 Truman National Security fellow and 2018 International Career Advancement Program (ICAP) fellow with the Aspen Institute and University of Denver. He was also a 2015 Sorensen Political Leadership Program (PLP) participant with the University of Virginia.
Razi received a Master of Public Policy (MPP) in 2012 from George Mason University's Schar School of Policy and Government, and a Bachelor's in international studies in 2006 from Dickinson College.
Salinna Lor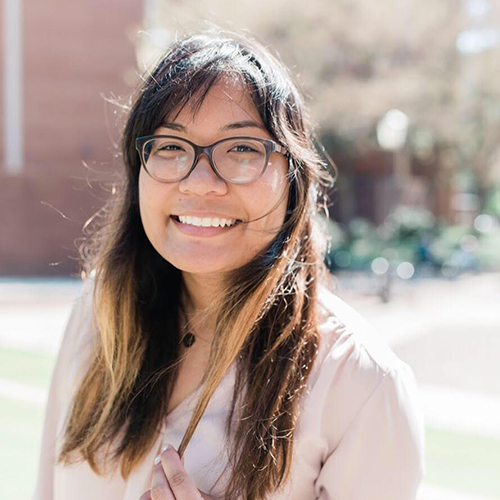 Salinna Lor was appointed to the Virginia Asian Advisory Board in 2021 for a four-year term.
Salinna Lor serves as a Communications Manager for the Virginia Hospital & Healthcare Association (VHHA). Before joining VHHA, Salinna worked in Governor Ralph S. Northam's administration in the Office of the Constituent Services and Community Engagement and the Office of the Secretary of the Commonwealth. Salinna also served as a Governor's Fellow in 2018. She has also worked as a lobbyist for David Bailey Associates and Virginia Capitol Connections magazine.
In addition to serving on the VAAB, Salinna serves as the Outreach Chair for the Metro Richmond Area Young Democrats.
Salinna earned a bachelor's degree in mass communications, with a concentration in public relations, from Virginia Commonwealth University.
Bao Ly
Bio coming soon...
Praveen Meyyan
Praveen Meyyan is a Northern Virginia based Economist, Agile Coach and AAPI Community Leader. He was appointed to the Virginia Asian Advisory Board in 2020 and currently serves as the Business and Trade Committee Chair.
Originally an immigrant from India, Praveen moved to the United States over 30 years ago and is fluent in Tamil. After growing up in New York City and attending the prestigious Stuyvesant High School, he moved to Virginia and has spent over a decade working to empower those within the AAPI community, make their voices heard and helping train a new generation of leaders. He is a graduate of the Sorensen Institute at the University of Virginia and holds Dual Degrees in Industrial and Systems Engineering and Financial Economics from Binghamton University.
Carla Okouchi
Carla Okouchi was appointed to the Virginia Asian Advisory Board in 2019 for a four-year term and serves as the Chair for the Education Subcommittee.
Carla is a Music Educator and Choral Director in the Fairfax County Public Schools (FCPS). Over the past two decades, she has served as lead building mentor guiding high school aspiring educators and new music teachers. Within FCPS, she has served on the Equity Stakeholders Committee, Teacher Evaluation Task Force, Fine Arts Coordinator Selection Panel, and the Budget Task Force. She also served on the School Board Human Relations Committee.
Carla is an active member of the National Education Association (NEA) and was recently elected to serve on the Resolutions Committee. She is a member of the Asian American Pacific Islander Caucus, Arts Caucus, and the National Council of Urban Education Association. As an education advocate she co-leads grassroots organizing campaigns that focuses on public education funding at the state and national level.
Carla grew up as a military child residing in multiple states: Hawaii, Alaska, Maryland, and Virginia. After graduating from Auburn University with a Music Education degree, she returned to the school district that inspired her to enter the field of Education. She currently resides in Fairfax, Virginia with her husband and two school-aged children.
Dr. Marie Sankaran Raval, M.D.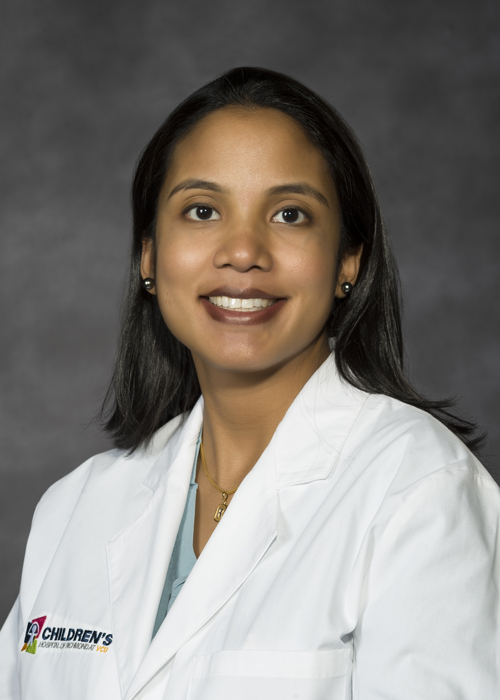 Dr. Marie Sankaran Raval, M.D. was appointed to the VAAB in 2020. She is an Anesthesiologist and Assistant Professor at VCU Health. Prior to her current position, she was employed by Weill Cornell Medical College/New York-Presbyterian Hospital where she served as an Anesthesiologist and Assistant Professor.
In addition to her duties at VCU Health, she currently serves as the President-Elect of the Virginia Society of Anesthesiologists. She is also an active member of the South Asian community, taking part in multiple cultural events at the Cultural Center of India and previously serving on the Host committee of the American India Foundation's New Year's Gala.
Dr. Sankaran attended Brown University where she earned a Bachelor of Arts in International Relations. She continued on to the Warren Alpert Medical School of Brown University, ultimately completing an Anesthesia Residency at Boston University and Pediatric Fellowship at Boston Children's Hospital/Harvard Medical School.
Dr. Sankaran was born and raised in Suffolk, Virginia, the daughter of Indian and Filipino immigrants, who became Pediatricians and stalwarts of the community. She currently lives in Richmond, Virginia along with her husband and three children.
Quan Schneider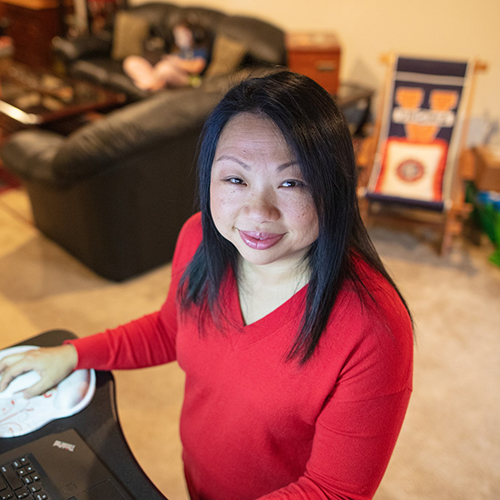 Quan Tiet Schneider (Pronouns she/her/hers) has called Virginia home since 1979 after her and her family escaped Vietnam after the war. Quan is a Chinese/Vietnamese refugee who grew up in the Richmond area and has seen it grow and develop over the last 40+ years. She grew up in the public school system in Henrico County and is an alumnus of the University of Virginia. Quan serves on the Virginia Center for Inclusive Communities State Board since 2016. She has had the privilege to facilitate many programs to help develop and support our youth and educators in the Commonwealth. She also is on the Leadership Metro Richmond Board where she serves as the chair for the Recruitment & Selection Committee. Quan is an alumnus of the Leadership Quest program, Class of 2018.
Quan has worked at Altria Group since 1998. She has over 20+ years of experience in sales & marketing, learning & development and diversity, equity & inclusion. She is currently a Senior Market Manager with Altria, leading a team in the Eastern half of Virginia. Most recently, she was on Altria's Inclusion, Diversity & Equity where her work centered around Employee Resource Groups.
Quan was appointed to the Virginia Asian Advisory Board by the Honorable Ralph S. Northam, of the Commonwealth of Virginia July 2021. She lives in Glen Allen, Virginia with her husband and daughter.
Ssunny Shah
Ssunny Shah was appointed to the VAAB in 2017 for a three-year term.
Since 1995, Ssunny has owned and managed a group of hotels in Roanoke, Virginia's Blue Ridge.
In addition to the VAAB, Ssunny is actively involved in the local community serving on several Boards and committees, including the Visit Virginia's Blue Ridge Board & Executive Committee, Roanoke Civic Center Commission, Roanoke County Economic Development, Roanoke Parks & Recreation, Roanoke Regional Chamber Board and Howard Johnson Franchise Advisory Board. He is also a member of the Roanoke County Democratic Party Committee.
Until recently, Ssunny also served on the Virginia Small Business Commission.
Ssunny holds a bachelor's degree in Commerce & Economics and lives in Roanoke with his wife, Meena. Together, they have a daughter, Nehali, who lives in Alexandria.
Da Lin Sheth
Da Lin Sheth ("Linda") was appointed to the VAAB in 2020 for a four-year term.
Linda is an Assistant Professor at the University of Richmond School of Law, where she teaches and writes about corporate governance, securities regulation, and financial regulation. Before coming to Richmond, she was a Climenko Fellow and Lecturer on Law at Harvard Law School. She also previously clerked for Judge R. Lanier Anderson III on the Eleventh Circuit Court of Appeals and practiced at King & Spalding LLP.

Linda received her A.B., cum laude, and S.M. in applied mathematics from Harvard University and her J.D. from Harvard Law School. Before law school, she worked as a research analyst with the Federal Reserve Bank of New York.

Linda immigrated to the U.S. from China at the age of six and is fluent in Mandarin. She lives in Richmond with her husband Parth, a vascular surgeon and a second-generation Indian American.
Jewan Tiwari
Jewan Tiwari, also known as "Jack Jewan," was appointed to the VAAB in 2020.
Jewan is the president and founder of Nepalese American Forum for Political Empowerment (NAFPE), which was founded in 2018 and provides a common platform for the American Nepalese community to advocate for common issues. He is also a small business owner. Jewan is the CEO of Prime Estates Inc. and Arbina LLC and has been a licensed real estate agent in Virginia since 2007.
In addition to serving on the VAAB, Jewan is actively engaged in the community he serves. He was president of the America Nepal Society from 2012 to 2016. He has also volunteered and supported various political campaigns, including his own brief run for Virginia House of Delegates in 2015. He is also a member in several real estate trade associations.
Jewan moved to the U.S. from Nepal in 2004 and currently lives in Manassas, Prince William County with his wife Himali, son Aadarsh, and daughter Arbina.
Pient Tran
Pient Tran is a Vice President in Capital One's Regulatory Relations function. Prior to joining Capital One, Pient served in a number of leadership and executive roles at the Federal Reserve Bank of Richmond. As the son of a Chinese-Cambodian refugee, Pient proudly serves on Capital One's Executive Steering Committee for its Asian and Pacific Island Business Resource Group, Origins. He also serves as a board member and Chair of ReEstablish Richmond, a nonprofit organization focused on connecting refugees and new immigrants to the resources needed to establish roots, build community, and become self-sufficient. Pient was appointed to the Virginia Asian Advisory Board by the Honorable Ralph S. Northam, Governor of the Commonwealth of Virginia in 2020. He lives in Richmond, Virginia with his wife and two sons.
Henry Yuan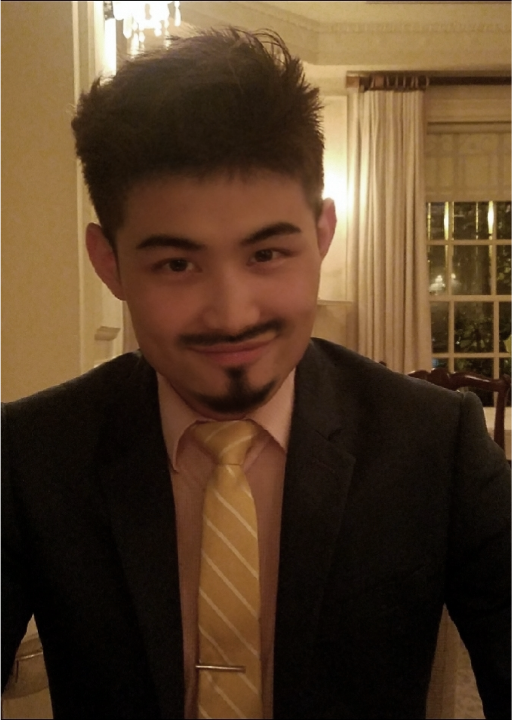 Henry Yuan was appointed to the VAAB in 2021.
Henry joined The Cohen Group, a business advisory firm providing corporate leadership with strategic advice, as a Senior Associate. In addition to the professional work, he has dedicated himself to creating a more equitable and accessible environment for underrepresented populations. He has a strong passion for civic and community engagement and strives to work with community leaders and national, regional, and local organizations. Prior, Henry also worked at General Dynamics to support the work for government agencies and served as a communications strategist for a trade association. He worked with congressional offices and the Administration to shape policy discussions on privacy, cybersecurity, and civil liberties, and led the industry dialogue series with federal and state policymakers. As an avid entrepreneur, his effort to support entrepreneurship had been recognized by the Asia-Pacific Economic Cooperation (APEC). Henry previously served as the young advisor to the sustainability initiative of the Young Global Leaders of the World Economic Forum.
Henry is a member of the Virginia Advisory Committee of the U.S. Global Leadership Coalition, and he currently resides in Fairfax County. Henry received a Master of Public Policy (MPP) in 2015 from George Mason University's Schar School of Policy and Government, and a Bachelor's in Political Science from the University of Massachusetts, Amherst.
Board Membership
The Virginia Asian Advisory Board consists of twenty-one members appointed by the Governor: eighteen citizen members who shall represent business, education, the arts and government, at least eleven of whom shall be of Asian descent. Citizen members shall serve for a four-year term.
Board Member List