Board Members
May Nivar, Chair
May Nivar is a community advocate who was appointed to the Virginia Asian Advisory Board in 2017 by Governor Terry McAuliffe and has served as its chair since 2019. She is also the founding chair of the Asian & Latino Solidarity Alliance of Central Virginia and serves as a Richmond chapter member of the Virginia Center for Inclusive Communities. Previous board service includes the Asian American Society of Central Virginia and OCA Asian Pacific American Advocates - Central Virginia Chapter.
May is a senior manager, corporate citizenship, at Altria, a FORTUNE 200 company proud to call Richmond, Virginia its home and with holdings in the tobacco, alcohol, and cannabis industries. In the new year, May will begin a one to two-year commitment as a CEO Action for Racial Equity Fellow joining other fellows from across corporate America to advance racial equity through public policy in the areas of education, healthcare, economic empowerment, and public safety. May was the founding chair of Altria's Asian employee resource group and helped pilot the Women's Network's first mentoring program.
May holds a B.A. in Journalism from New York University, is a 2017 graduate of Leadership Metro Richmond and is experienced in PR/communications; diversity, equity, and inclusion; brand and social media marketing; and community advocacy and social policy.
May was born and raised in the Northeast, the youngest of Chinese immigrants who operated small take-out restaurant businesses. She lives in Midlothian, Virginia with her husband, three children, and Yorkie; and enjoys practicing and teaching yoga.
Dr. Melody Agbisit, PhD, LPC-R, NCC, ACS, Secretary
Inspired by kindness, Dr. Melody Agbisit, PhD, LPC-R, NCC, ACS is a counselor, educator, and social entrepreneur with over 20 years of experience in the counseling and human services field. She received her PhD in Counselor Education and Supervision from Old Dominion University and believes in empowering not only her students, but also the communities which she serves. She founded MeloMahalo Wellness with her mission to teach positive thinking and self-awareness to leaders of all disciplines around the world and to make mental wellness accessible in the workplace. Melody is also passionate about empowering Asian Americans both locally and abroad and sharing her Filipino American culture. An international leadership fellow alumna at the East West Center, Melody also founded a Filipino American Magazine, Halo Halo Na!, which celebrates Filipino Americans from Hampton Roads, and ReRooted Pilipinas, a cultural immersion tour with cultural, educational, personal development, and community service components.
For self-care, Melody enjoys exploring different cultures and landscapes, relaxing with friends and family, writing poetry, and cooking. She recently started worm farm with European nightcrawlers in an effort to save the world from food waste.
Tae Aderman
Suja S. Amir, Vice Chair
Suja S. Amir has a background in management, health policy, fiscal and forensic analyses, and general nonprofit consulting. She has years of experience in the nonprofit sector and in local government. She holds a B.S in Psychology and a Master of Public Administration from Virginia Commonwealth University. She is a founding board member of Asian Latino Solidarity Alliance of Central Virginia and has served on many Boards, including Virginia School Readiness Committee; Virginia Complete Count Commission, Virginia Asian Advisory Board; and and Advisory Board Member of Practicing Physicians of America.
Laura Beldin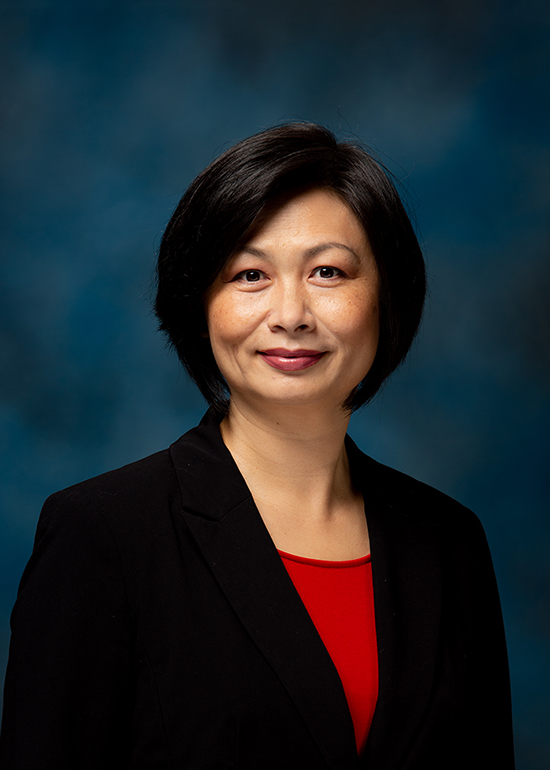 Laura Beldin is a Senior Vice President and Private Client Advisor at Bank of America Private Bank. Since joining the firm in August 2002, Laura has been providing services and customized advice and guidance to clients with complex financial needs. She provides such services in regards to credit, banking, investments and trust and wealth transfer. As well as philanthropic and special assets management and financial and succession planning.

Prior to joining Bank of America Private Bank (formerly U.S. Trust), Laura spent five years as a District Sales Manager for S.A.S. International Trade Company, where she was responsible for overseeing product sales and helping the company expand in China.

Laura received her Certified Trust and Financial Advisor (CTFA) designation which is sponsored by the ABA Institute of Certified Bankers in 2014.
Paul Chhabra
Julia K. Chun
Julia K. Chun was reappointed to the VAAB in 2017 for a four-year term and serves as Immediate Past Chair.
Julia is Chief of Staff to Senator Barbara A. Favola (D-Arlington). Prior to joining Sen. Favola's staff, Julia was the Head of Business Development for BITSY, a woman-owned tech and services startup in Singapore, and Chief of Staff to Delegate Mark L. Keam (D-Vienna).
Julia is an associate member of the Council for Korean Americans (CKA), a national, nonpartisan, nonprofit organization of successful Korean American leaders with the mission to increase the voice, visibility, and influence of the Korean American community and advance Korean American leadership everywhere. Julia is a founding member of Korean Americans for Organizing (KAFO) and KAFO PAC, and Korean Americans for Obama, and Korean Americans for Hillary that served as official allied and affinity groups, respectively, for President Barack Obama's re-election campaign in 2012 and Hillary Clinton's presidential campaign in 2016. She also worked on the Specialty Media Communications Team for the 2012 and 2016 presidential conventions.
Julia is the proud daughter of Korean immigrants and small business owners, and lives with her family in McLean, Virginia.
Dr. Nina Ha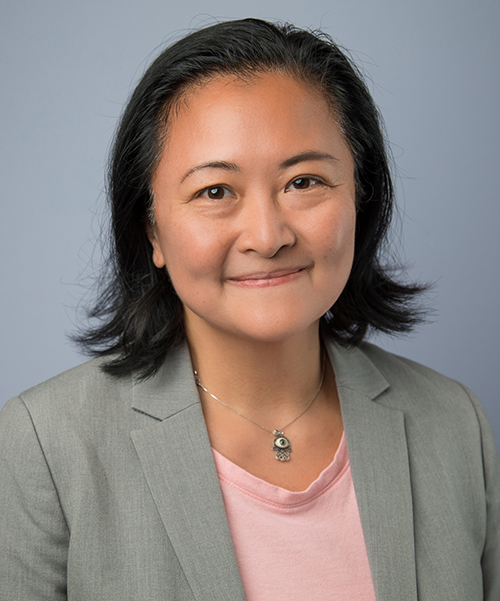 Nina has a Ph.D. in English from the University of Massachusetts Amherst, an M.A. in Asian American Studies from the University of California, Los Angeles, and a B.A. from Smith College. Her academic expertise is in Vietnamese and diasporic literature, Asian American Studies, Ethnic American Studies, Women's and Gender Studies, and Global/Transnational Studies.
Through her initiative, the U.S. Department of Education designated Virginia Tech as an Asian American Native American Pacific Islander Serving Institution (AANAPISI: See https://www2.ed.gov/programs/aanapi/index.html), which is the first for an institution in Southwest Virginia.
While Nina resides in Virginia's New River Valley, she was raised in Massachusetts and has lived in California, Ohio, and Nebraska. Additionally, she has traveled to Canada, Mexico, Hong Kong, Beijing, Iceland, and Barcelona, Spain, and hopes to venture to other places in the future.
Razi Hashmi
Razi Hashmi is a foreign affairs officer and advisor on South Asia in the Office of International Religious Freedom at the U.S. Department of State.
He most recently served as congressional advisor to the Assistant Secretary of State for the Bureau of International Narcotics and Law Enforcement Affairs (INL). He previously served as a Washington-based foreign affairs officer on INL counternarcotics and rule of law programs in Afghanistan. He started his federal career in 2013 as a Presidential Management Fellow (PMF) at the Federal Emergency Management Agency (FEMA) in the U.S. Department of Homeland Security (DHS) where he worked on public affairs, congressional testimony in former DHS Secretary Jeh Johnson's office, and innovation and emergency management policies.
Razi currently serves on the Virginia Complete Count Commission for the 2020 Census and Virginia Asian Advisory Board. He has also previously worked in the U.S. Congress, local government, political campaigns, and non-profit management.
Razi is a Term Member with the Council on Foreign Relations (CFR). He is also a 2019 Truman National Security fellow and 2018 International Career Advancement Program (ICAP) fellow with the Aspen Institute and University of Denver. He was also a 2015 Sorensen Political Leadership Program (PLP) participant with the University of Virginia.
Razi received a Master of Public Policy (MPP) in 2012 from George Mason University's Schar School of Policy and Government, and a Bachelor's in international studies in 2006 from Dickinson College.
Justin Lo
Justin Lo was appointed to the VAAB in 2019 for a four-year term.
Justin joined the Virginia State Corporation Commission, an independent agency of the Commonwealth of Virginia, in 2018 as Associate General Counsel. He represents the Commission's Division of Securities and Retail Franchising, Bureau of Insurance, and Office of the Clerk in litigation.
Prior to this, from 2011 to 2018, Justin worked as a litigator in private practice at two New York law firms, Sullivan & Cromwell LLP and Spears & Imes LLP. His practice focused primarily on securities and antitrust litigation and white collar criminal defense.
He also clerked on the United States District Court for the Eastern District of New York for Judge Pamela Chen, the first openly-gay Asian American judge on the federal bench.
Justin holds a B.A., cum laude, and J.D. from Yale University.
In addition to being a lawyer, Justin is the restaurant critic for the Richmond Times-Dispatch. As the Times-Dispatch critic, he has endeavored to bring greater visibility to restaurants owned by immigrants and people of color. In a recent column titled "Why I compared Southern-style chicken wings to Chongqing chicken – and why it matters," he argued for the inclusion of more diverse voices and diverse cultural references in food criticism.
Justin and his husband Luke, a law professor at the University of Richmond, live in Richmond's Church Hill neighborhood, with their corgi Kensington.
Hyun Lee
Hyun Lee was appointed to the VAAB in 2019 for a three-year term.
Hyun is Senior Advisor to Senator Chap Petersen(D-Fairfax) and a Partner at Bob J. Nash and Associates where she leads the State and Local Affairs, and Multicultural Strategies practices.
Previously, Hyun worked as a Government Relations Consultant at James Lee Witt Associates where she was responsible for business development, project management, policy analysis, client communication, and coalition building.
Hyun has extensive experience working in the Asian American and Pacific Islander communities. As a Civic Engagement and Outreach Director at the Korean American Association of the Washington Metropolitan Area, and as a Vice President for Korean American Society of Virginia, she spearheads the organization's outreach program and has developed a multi-action diversity agenda that includes civic engagements, grassroots organizing, and public education.
Hyun worked on the 2007 and 2016 Hillary Rodham Clinton presidential campaigns, where she helped increase the AAPI vote in many states. Hyun was named a Virginia Emerging Leader by the statewide gubernatorial campaign in Virginia. Hyun also served on Virginia Governor-Elect Ralph Northam's transition committee as a policy council member on higher education. She currently is serving on the Virginia Complete Count Commission for the 2020 U.S. Census.
Hyun was previously a visiting scholar at George Mason University and she currently works as an adjunct professor at I-Global University. Hyun is fluent in both Korean and English.
Bao Ly
Bio coming soon...
Praveen Meyyan
Praveen Meyyan is a Northern Virginia based Economist and AAPI Community Leader. Originally an immigrant from India, Praveen moved from India to the United States over 30 years ago, as his parents pursued the American Dream. Praveen has spent a decade in Virginia working to empower those within the AAPI community, make their voices heard and to help train a new generation of leaders. He currently serves as Chair of the Democratic Asians Americans of Virginia, is a Governor's appointee to the Virginia Asian Advisory Board and is a graduate of the Sorensen Institute at the University of Virginia. He resides in Arlington, VA.
Patrick Mulloy
Patrick Mulloy was reappointed to the VAAB in 2017 for a four-year term.
Patrick is an expert on international trade and has served five two-year terms on the bipartisan U.S.-China Economic and Security Review Commission whose members are appointed by the majority and minority members of the House and Senate.
During the Clinton Administration, he was an Assistant Secretary in the Department of Commerce's International Trade Administration.
Prior roles include serving as General Counsel and Chief International Counsel to the U.S. Senate Banking Committee; a lawyer in the Justice Department; and a foreign service officer at the State Department. He presently practices as a trade lawyer and political consultant.
Patrick received his LL.M from Harvard University Law School and his J.D. (with honors) from the George Washington University law School.
Carla Okouchi
Carla Okouchi was appointed to the Virginia Asian Advisory Board in 2019 for a four-year term and serves as the Chair for the Education Subcommittee.
Carla is a Music Educator and Choral Director in the Fairfax County Public Schools (FCPS). Over the past two decades, she has served as lead building mentor guiding high school aspiring educators and new music teachers. Within FCPS, she has served on the Equity Stakeholders Committee, Teacher Evaluation Task Force, Fine Arts Coordinator Selection Panel, and the Budget Task Force. She also served on the School Board Human Relations Committee.
Carla is an active member of the National Education Association (NEA) and was recently elected to serve on the Resolutions Committee. She is a member of the Asian American Pacific Islander Caucus, Arts Caucus, and the National Council of Urban Education Association. As an education advocate she co-leads grassroots organizing campaigns that focuses on public education funding at the state and national level.
Carla grew up as a military child residing in multiple states: Hawaii, Alaska, Maryland, and Virginia. After graduating from Auburn University with a Music Education degree, she returned to the school district that inspired her to enter the field of Education. She currently resides in Fairfax, Virginia with her husband and two school-aged children.
Dr. Marie Sankaran Raval, M.D.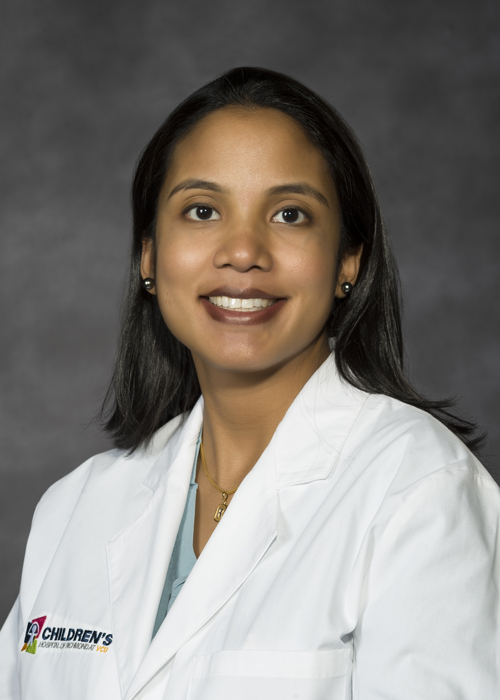 Dr. Marie Sankaran Raval, M.D. was appointed to the VAAB in 2020. She is an Anesthesiologist and Assistant Professor at VCU Health. Prior to her current position, she was employed by Weill Cornell Medical College/New York-Presbyterian Hospital where she served as an Anesthesiologist and Assistant Professor.
In addition to her duties at VCU Health, she currently serves as the President-Elect of the Virginia Society of Anesthesiologists. She is also an active member of the South Asian community, taking part in multiple cultural events at the Cultural Center of India and previously serving on the Host committee of the American India Foundation's New Year's Gala.
Dr. Sankaran attended Brown University where she earned a Bachelor of Arts in International Relations. She continued on to the Warren Alpert Medical School of Brown University, ultimately completing an Anesthesia Residency at Boston University and Pediatric Fellowship at Boston Children's Hospital/Harvard Medical School.
Dr. Sankaran was born and raised in Suffolk, Virginia, the daughter of Indian and Filipino immigrants, who became Pediatricians and stalwarts of the community. She currently lives in Richmond, Virginia along with her husband and three children.
Ssunny Shah
Ssunny Shah was appointed to the VAAB in 2017 for a three-year term.
Since 1995, Ssunny has owned and managed a group of hotels in Roanoke, Virginia's Blue Ridge.
In addition to the VAAB, Ssunny is actively involved in the local community serving on several Boards and committees, including the Visit Virginia's Blue Ridge Board & Executive Committee, Roanoke Civic Center Commission, Roanoke County Economic Development, Roanoke Parks & Recreation, Roanoke Regional Chamber Board and Howard Johnson Franchise Advisory Board. He is also a member of the Roanoke County Democratic Party Committee.
Until recently, Ssunny also served on the Virginia Small Business Commission.
Ssunny holds a bachelor's degree in Commerce & Economics and lives in Roanoke with his wife, Meena. Together, they have a daughter, Nehali, who lives in Alexandria.
Da Lin Sheth
Da Lin Sheth ("Linda") was appointed to the VAAB in 2020 for a four-year term.
Linda is an Assistant Professor at the University of Richmond School of Law, where she teaches and writes about corporate governance, securities regulation, and financial regulation. Before coming to Richmond, she was a Climenko Fellow and Lecturer on Law at Harvard Law School. She also previously clerked for Judge R. Lanier Anderson III on the Eleventh Circuit Court of Appeals and practiced at King & Spalding LLP.

Linda received her A.B., cum laude, and S.M. in applied mathematics from Harvard University and her J.D. from Harvard Law School. Before law school, she worked as a research analyst with the Federal Reserve Bank of New York.

Linda immigrated to the U.S. from China at the age of six and is fluent in Mandarin. She lives in Richmond with her husband Parth, a vascular surgeon and a second-generation Indian American.
Mona Siddiqui
Mona Siddiqui was reappointed to the VAAB in 2017 for a four-year term.
Mona is a life-long resident of Virginia since emigrating from Pakistan with her family at the age of four. She completed her K-12 public education in Chesterfield County Public Schools and then pursued a Bachelors of Arts in Foreign Affairs and Middle Eastern Studies at the University of Virginia College of Arts and Sciences. She attained her Juris Doctor at the University of Maryland School of Law and is now practicing law in the Virginia Office of the Attorney General. She is also a Ph.D. Candidate of Public Policy and Administration at the Wilder School of Government and Public Affairs at Virginia Commonwealth University. Her research interests include civil rights and social equity in the areas of migration, nationality, race, religion and gender.
She lives in Richmond, Virginia with her partner and four children, while participating as an active community volunteer in areas of community service, interfaith work, legal advocacy, and Asian cultural and civic groups.
Jewan Tiwari
Jewan Tiwari, also known as "Jack Jewan," was appointed to the VAAB in 2020.
Jewan is the president and founder of Nepalese American Forum for Political Empowerment (NAFPE), which was founded in 2018 and provides a common platform for the American Nepalese community to advocate for common issues. He is also a small business owner. Jewan is the CEO of Prime Estates Inc. and Arbina LLC and has been a licensed real estate agent in Virginia since 2007.
In addition to serving on the VAAB, Jewan is actively engaged in the community he serves. He was president of the America Nepal Society from 2012 to 2016. He has also volunteered and supported various political campaigns, including his own brief run for Virginia House of Delegates in 2015. He is also a member in several real estate trade associations.
Jewan moved to the U.S. from Nepal in 2004 and currently lives in Manassas, Prince William County with his wife Himali, son Aadarsh, and daughter Arbina.
Pient Tran
Pient Tran is a Vice President in Capital One's Regulatory Relations function. Prior to joining Capital One, Pient served in a number of leadership and executive roles at the Federal Reserve Bank of Richmond. As the son of a Chinese-Cambodian refugee, Pient proudly serves on Capital One's Executive Steering Committee for its Asian and Pacific Island Business Resource Group, Origins. He also serves as a board member and Chair of ReEstablish Richmond, a nonprofit organization focused on connecting refugees and new immigrants to the resources needed to establish roots, build community, and become self-sufficient. Pient was appointed to the Virginia Asian Advisory Board by the Honorable Ralph S. Northam, Governor of the Commonwealth of Virginia in 2020. He lives in Richmond, Virginia with his wife and two sons.
Board Membership
The Virginia Asian Advisory Board consists of twenty-one members appointed by the Governor: eighteen citizen members who shall represent business, education, the arts and government, at least eleven of whom shall be of Asian descent. Citizen members shall serve for a four-year term.
Board Member List